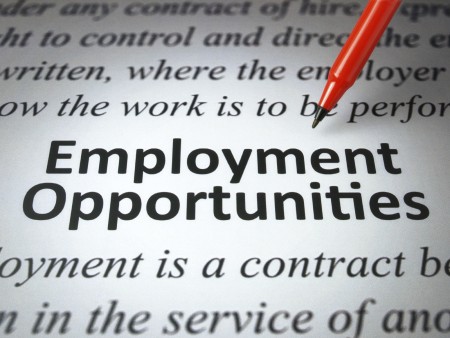 We are pleased you are considering joining our dynamic, compassionate and dedicated team of employees here at New Hope.  We offer part-time and full-time positions to qualified candidates.
New Hope is proud of the diversity, commitment and passion of our employees, some having worked with us for decades.  Our staff members reflect New Hope's four core values of respect, teamwork, empowerment and professionalism, which guide our daily work.
New Hope, Inc. currently has job openings for the following positions:
---
Counselor/Advocate
 New Hope is seeking a full-time (non-exempt 35-hour per week) Counselor/Advocate to work in the southern Worcester County (MA) area. The incumbent will provide advocacy and counseling services to victims of domestic and sexual violence who have been specifically been identified as underserved, including the elderly and/or people with disabilities.
Reporting to the VP of Clinical Services, the Counselor/Advocate will be responsible for working with clients to provide community based and shelter victims with counseling and crisis intervention; safety planning; case management; providing links to internal and external resources; assessing clinical needs and making appropriate referrals; supporting Agency hotline activities; working with police departments to identify and support victims; providing community education; and facilitating support groups.
This position requires a Master's Degree in Social Work or Counseling and experience with victims of sexual assault and domestic violence. Experience and/or training with a vulnerable population, including the elderly and people with disabilities and sensitivity to multicultural issues is also required.  Bilingual candidates are encouraged to apply.
---
Shelter Advocate(s)
New Hope, Inc. is seeking part-time Shelter Advocates to assist in providing safe and supportive living environments for residents in a shelter program servicing victims of sexual and domestic violence.
Advocates will be scheduled to work various shifts, including possible overnight schedules, to help respond to the basic living needs of residents. Essential responsibilities include but are not limited to: maintaining shelter security and confidentiality; preparing living space for incoming clients; assisting clients in adjusting to shelter life; answering hotlines; completing required paperwork; attending Agency meetings; and providing basic transportation for residents and their children.
Regular and relief shifts are available including:
Monday evenings 6 pm – 11 pm
Monday overnights into Tuesday  11 pm – 7 am
Friday evenings 6 pm – 11 pm
Friday overnights into Saturday  11 pm – 7 am
A high school diploma, a valid driver's license and dependable transportation are required. Experience working with victims of domestic violence and sexual assault is preferred but not required. Training will be provided.
---
For all positions: Send resume, cover letter and salary requirements to: Human Resources, New Hope, Inc., 140 Park Street, Attleboro, MA 02703; Fax: 508-222-3951; E-mail: hr@new-hope.org and include position of interest in the subject line (e.g. "Community Engagement Specialist").  New Hope encourages multi-cultural and multi-lingual diversity in all of its programs EEO/AA
---
"A day's work is your chance to do art, to create a gift, to do something that matters."
Seth Godin